Told through the lives of five courageous Haitian women workers, Poto Mitan gives the global economy a human face. Each woman's personal story explains neoliberal globalization, how it is gendered, and how it impacts Haiti. And while Poto Mitan offers in-depth understanding of Haiti, its focus on women's subjugation, worker exploitation, poverty, and resistance demonstrates these are global struggles. Marie-Jeanne details dual struggles as a woman and worker: employed in a garment factory, she toils under miserable conditions to give her children the schooling she was denied because of education's high costs and gender discrimination. Living and braving death in Cité Soleil, Solange details how Haiti's current violence stems from a long-brewing economic crisis and the global apparel industry's inherent instability. Frustrated with male-dominated unions, Frisline joined a woman's organization, offering a gendered and class analysis of Haiti's contemporary situation. Working for thirty years, Thérèse brings a historical perspective and a comparative analysis. Thérèse's ailments also highlight the critical state of public health. Pushed off her land by foreign agricultural policies, Hélène leads a new grassroots campaign against violence, encouraging women to defend themselves. These five brave women demonstrate that despite monumental obstacles in a poor country like Haiti, collective action makes change possible. Initiated by the subjects themselves, Poto Mitan aims to inspire solidarity activism to end injustice in the global economy. Our struggles have a common thread. Fighting for justice: for women, workers, or Haiti can't help but bring about our own liberation. 
Direct Relief International
In the aftermath of the devastating 2010 earthquake in Port-au-Prince, Direct Relief International, a Santa Barbara–based aid organization, sought the involvement of UCSB's Center for Black Studies Research to assist in developing their Community Grants Program in Haiti. The Program created a $500,000 Community Grant Fund for local Haitian organizations that suffered tremendous losses, Undertaking extraordinary efforts, it played an essential role in the ongoing efforts to recover and rebuild, as well as serve affected people. Funds were awarded to existing organizations that provided immediate relief in the form of food, shelter, education, and medical assistance. To facilitate the dispersal of funds, the Center consulted with Direct Relief to identify local groups in need of aid; provided translation assistance to the Program; and assisted in developing, reviewing, and selecting grant applications. The Center also participated in site visits of over twenty-five projects in May and August 2010. Another $100,000 in community grant was distributed subsequently during the second year of the program. This collaboration continued through 2012 in the form of further site visits to the DRI projects in Haiti as well as scholarly exchanges and conversations during roundtables, symposia and/or conversations with DRI and CBSR scholars engaged in reconstruction efforts in Haiti.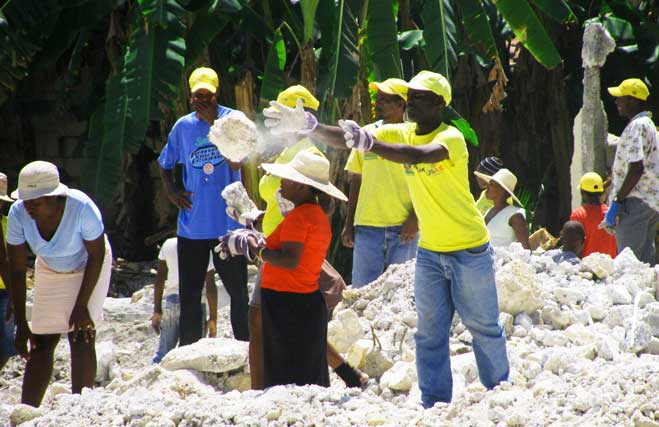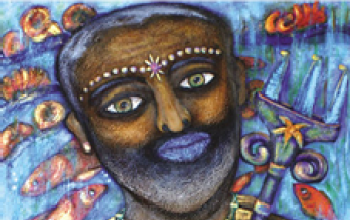 Divine Haiti: Portraits of the Lwa
In 2006 we created Divine Haiti, a multimedia website designed to educate viewers about the lwa (deities of Haitian Vodou) while also showcasing Haitian artistic achievement. The site features the paintings of Haitian artist Hërsza Barjon with explanatory text by Kyra Malika Daniels.
(Note: Flash must be enabled to view the site)